The Animals of Langkawi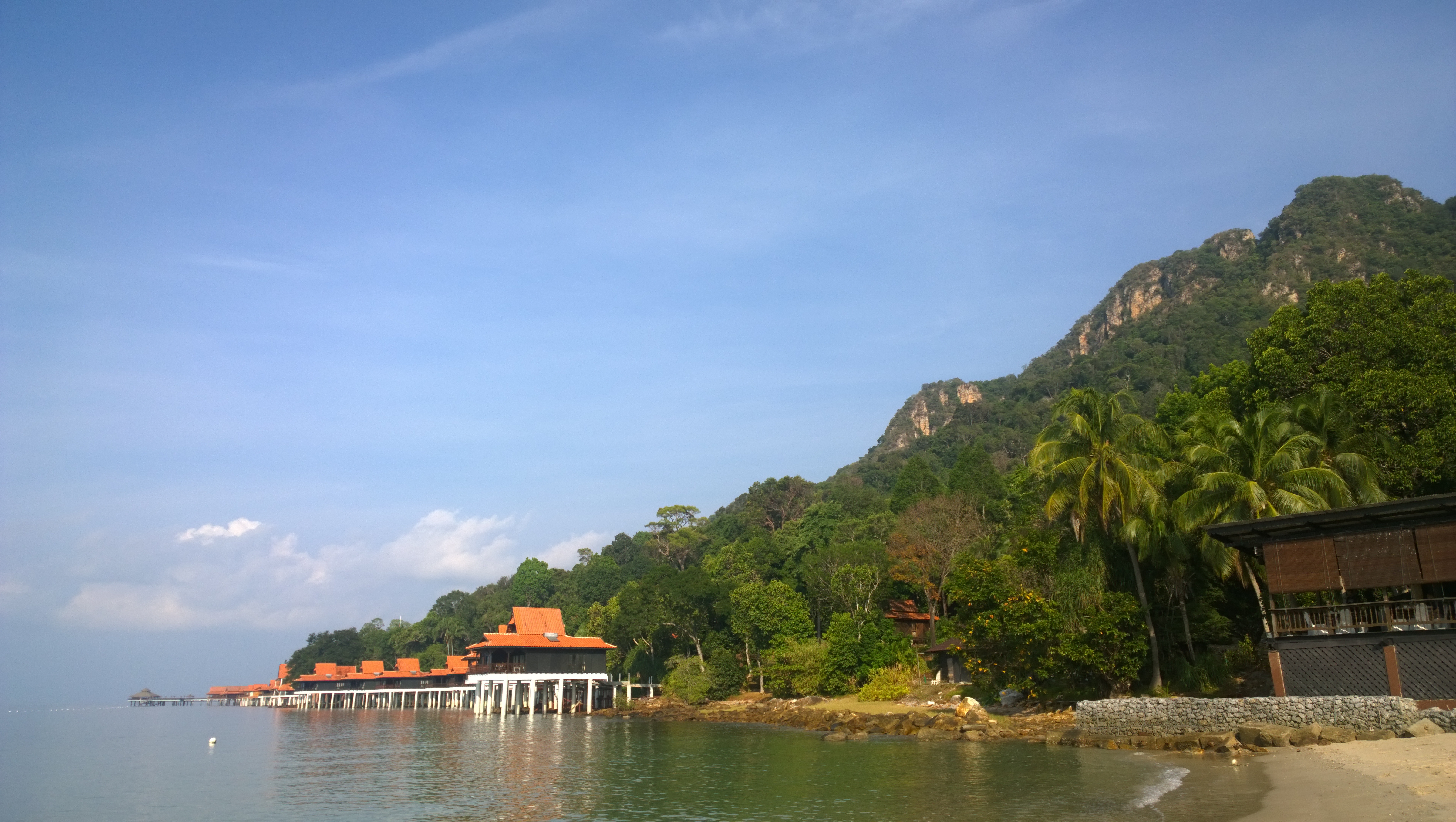 I planned to visit Langkawi at the end of my week in Malaysia in order to relax at this beach paradise before heading back to work. I knew that Langkawi was famous for its cable car, one of the longest in the world, which carries people up a super high path to the suspension bridge at the top of a lush mountain, but I hadn't heard much about the rainforest there.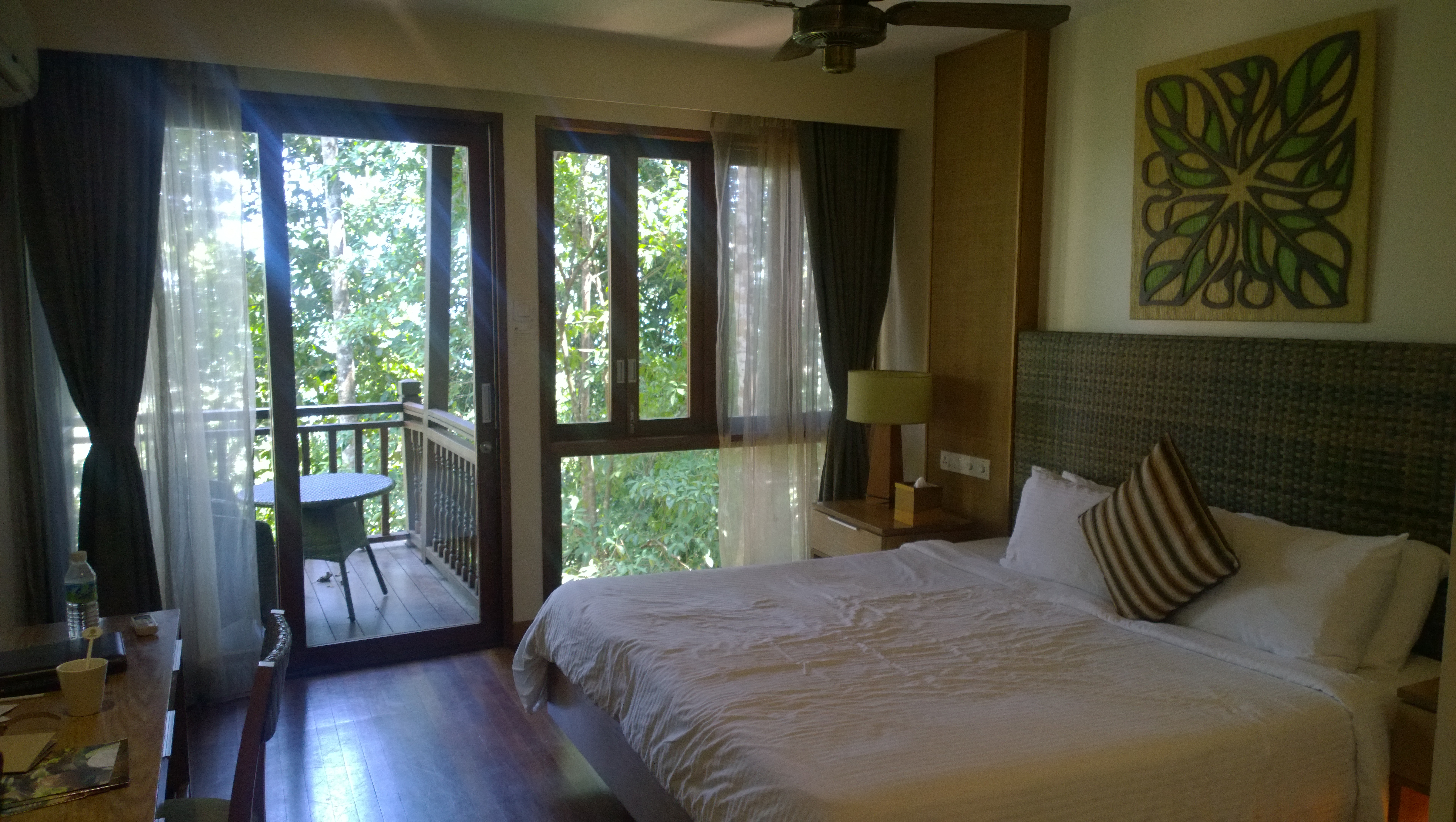 In addition to the beautiful views and balmy weather, I was pleased to learn that the hotel was on the outskirts of 70 acres of protected rainforest. For this reason, Langkawi ended up being my favorite part of the trip.

Outside of my trip to Oriental Village and the cable car, I didn't leave the hotel much because I had plenty to explore. I also didn't spend much time at the pool or the beach, but instead spent the time wandering the paths and taking a nature tour. I could also see plenty from my room, which was set up with huge windows for viewing.
The grounds were home to animals I had never seen before - it stirred memories of my childhood, when I would read our encyclopedia to learn about different kinds of animals.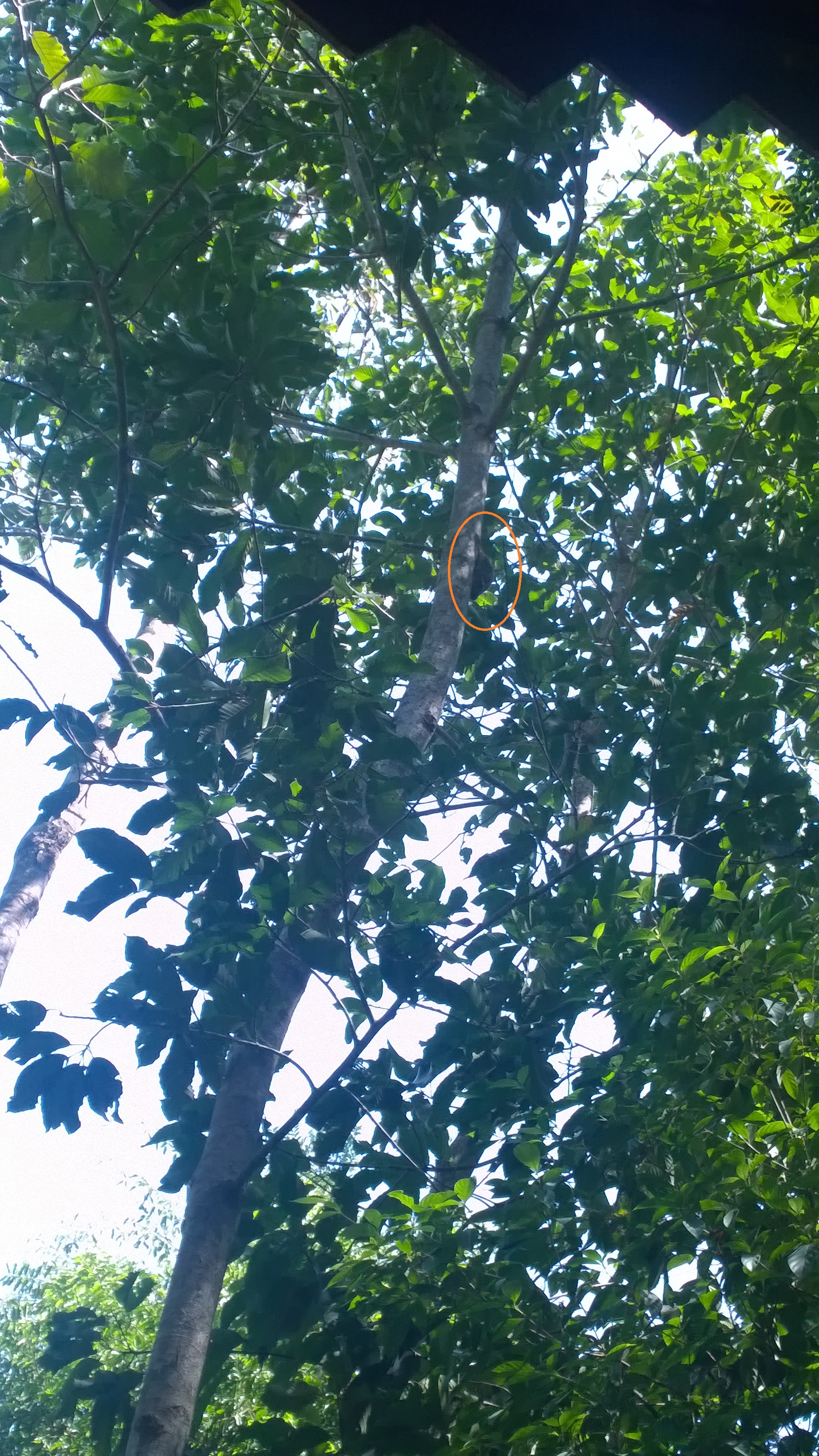 For example, the colugo, or flying lemur. It's not actually a lemur, or even a primate, but rather something in between a monkey and a bat. While that description might sound a bit frightening, they're actually adorable - Google them if you don't believe me ;). They have a thin membrane between their limbs, which they use to glide from tree to tree at night. During the day, they attach themselves to a tree, where they are expertly camouflaged, to get some sleep. While they are difficult to get pictures of due to how high up in the trees they sleep, I was fortunate enough to see several of them, including this one that was just outside of my room when I arrived.
The grounds are also home to plenty of squirrels- most are the garden variety, but there is also a creature called a giant squirrel, or ratufa. It's about 4-5 times the size of a regular squirrel, and darker in color.

There is a family of otters that live near the hotel grounds. Palm civets are also present in the area, but rarely came that far out of the deeper forest.
There are also all manor of flying creatures- flying squirrels, flying lizards, and flying snakes. Yes, such a thing does exist! The paradise tree snake can crawl up to the treetops, then flatten its body in a way that allows it to glide between trees. Also keep an eye out for monitor lizards on the ground.
Typical of tropical Asia, macaques are everywhere and not shy about coming to check out the hotel grounds. Here are a few that came to visit my balcony.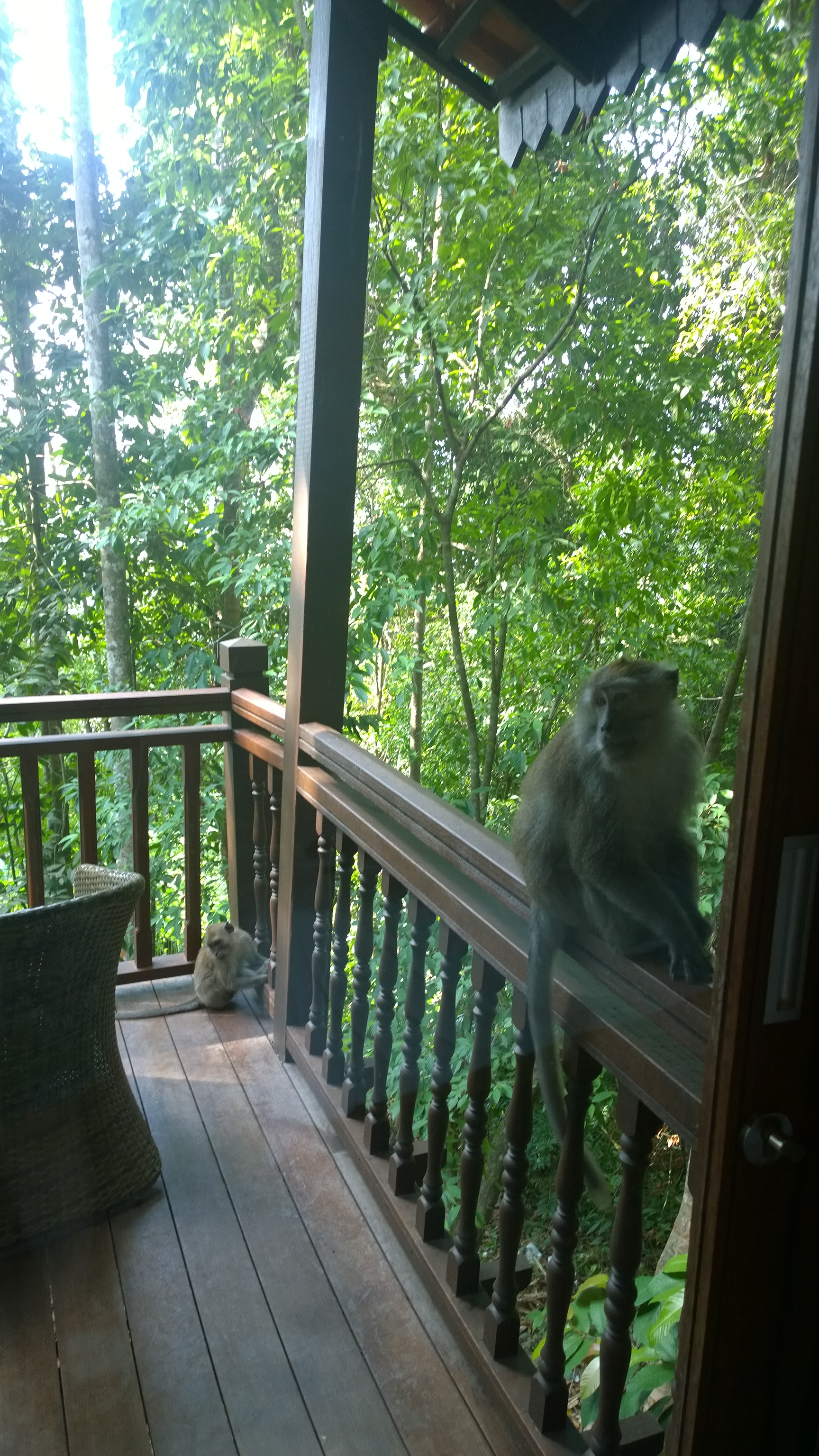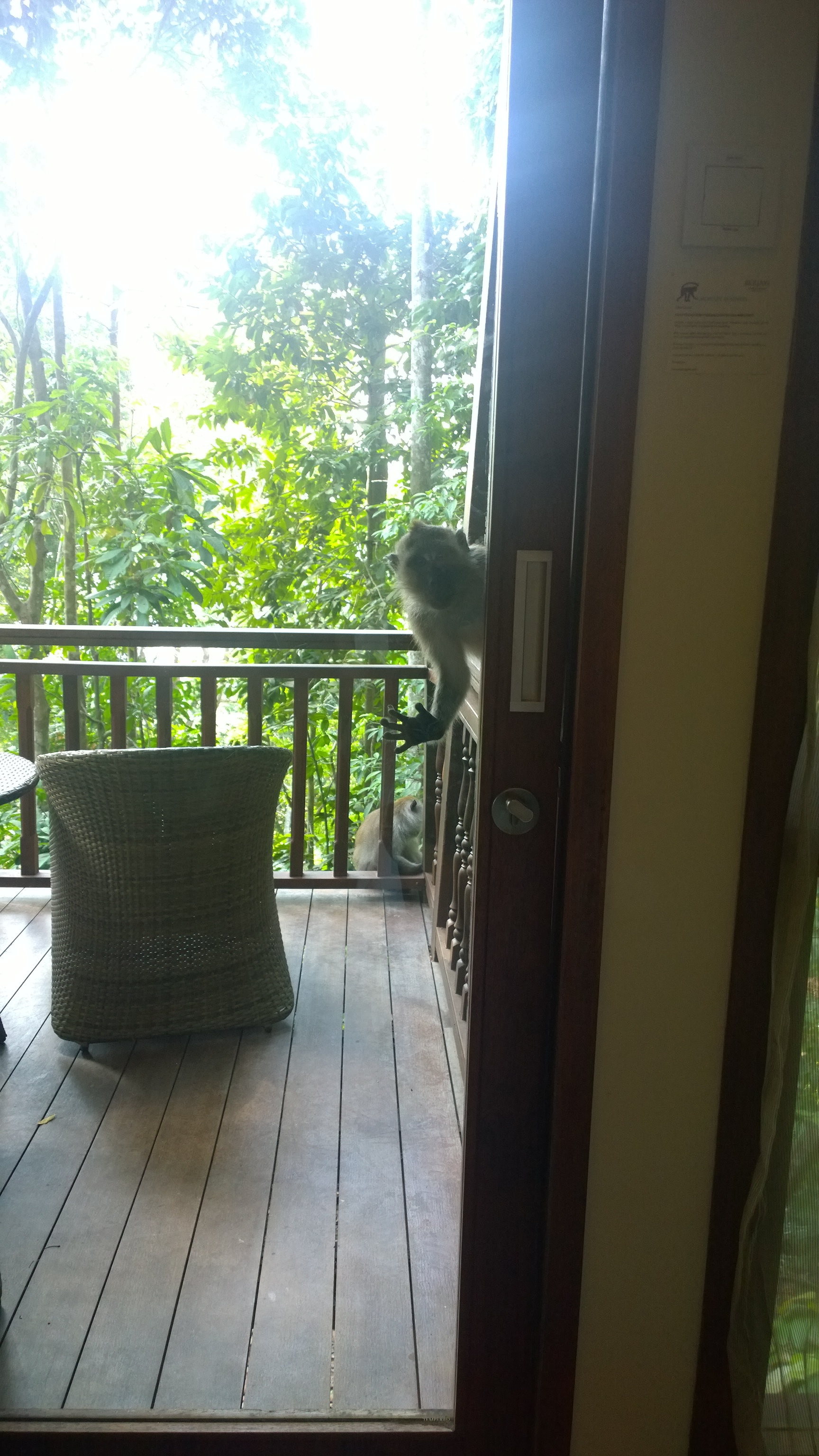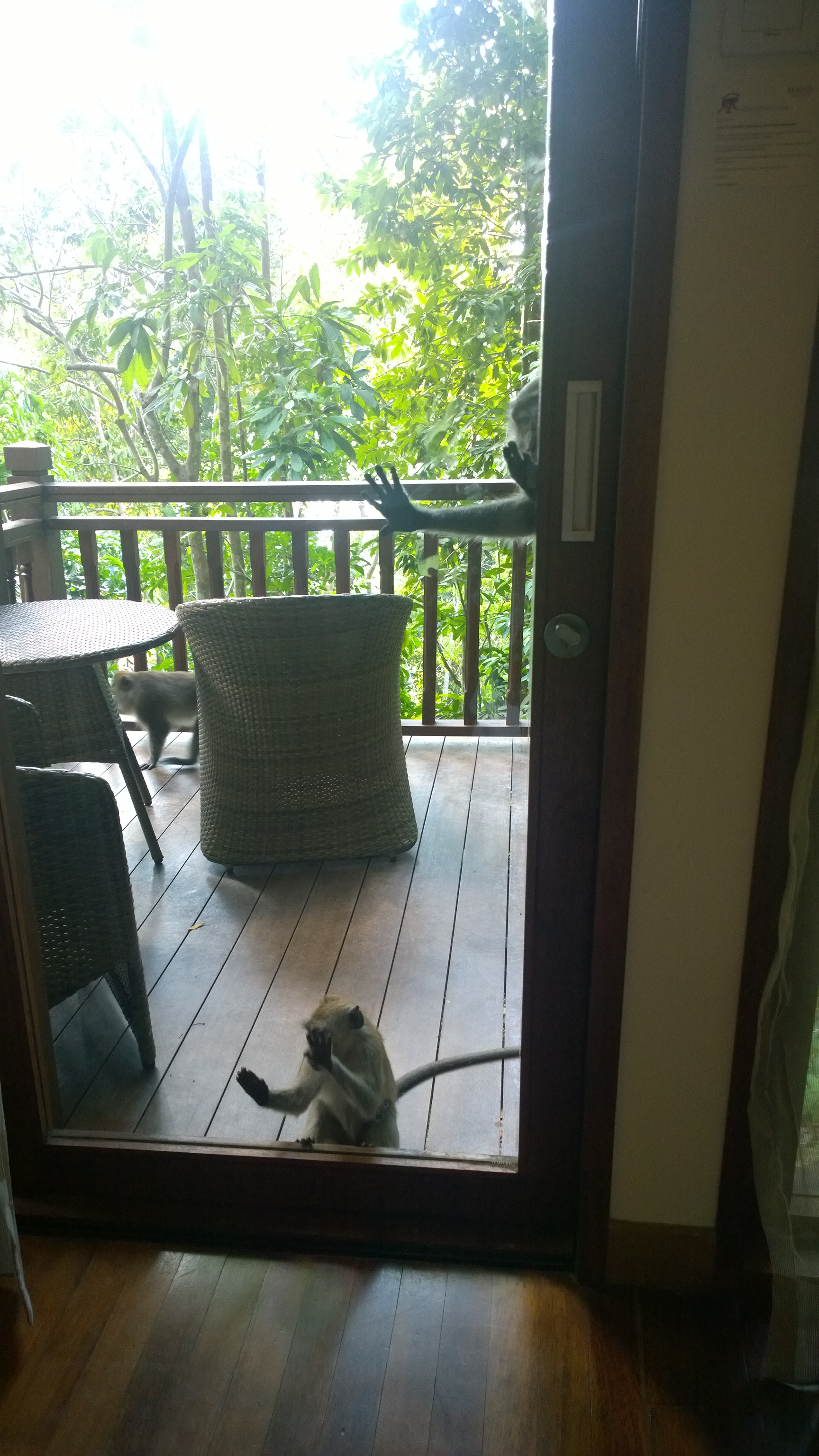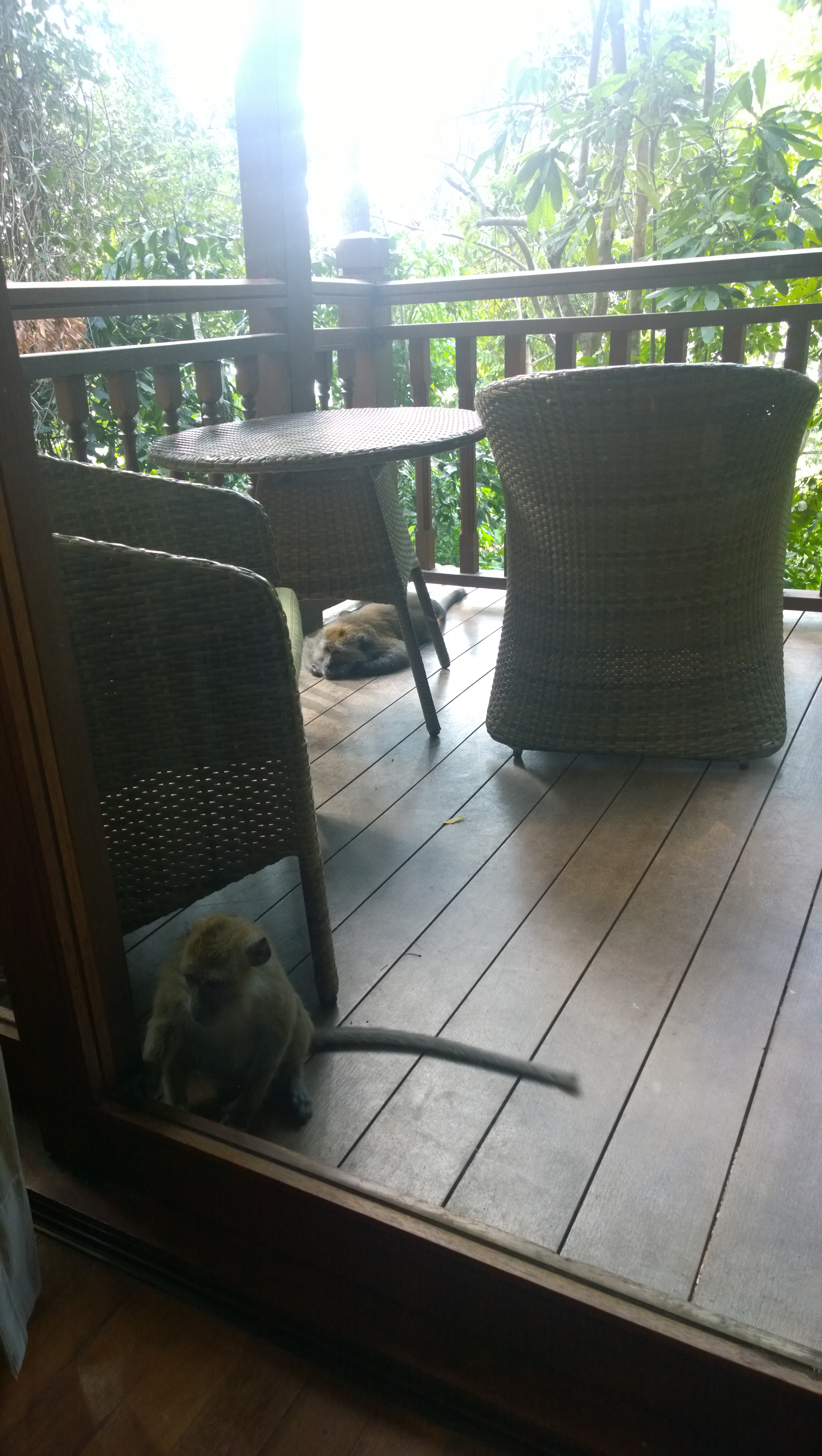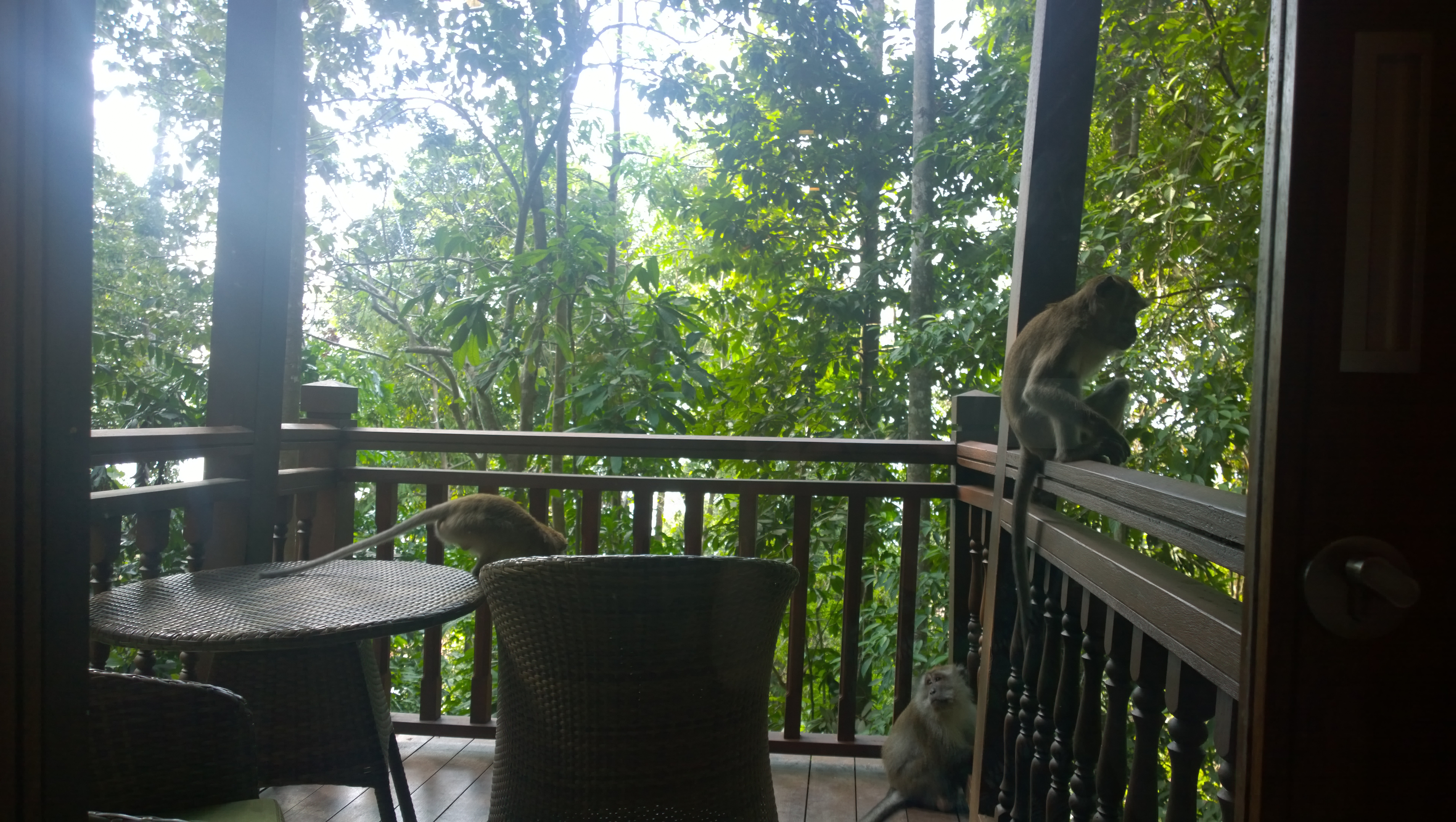 The dusky leaf monkey, or spectacled langur, also calls Langkawi home. The first two pictures are of the adults. In the third picture, look closely for a baby langur that I saw from my room- rather than being dark gray like their parents, baby spectacled langurs begin life with bright golden fur.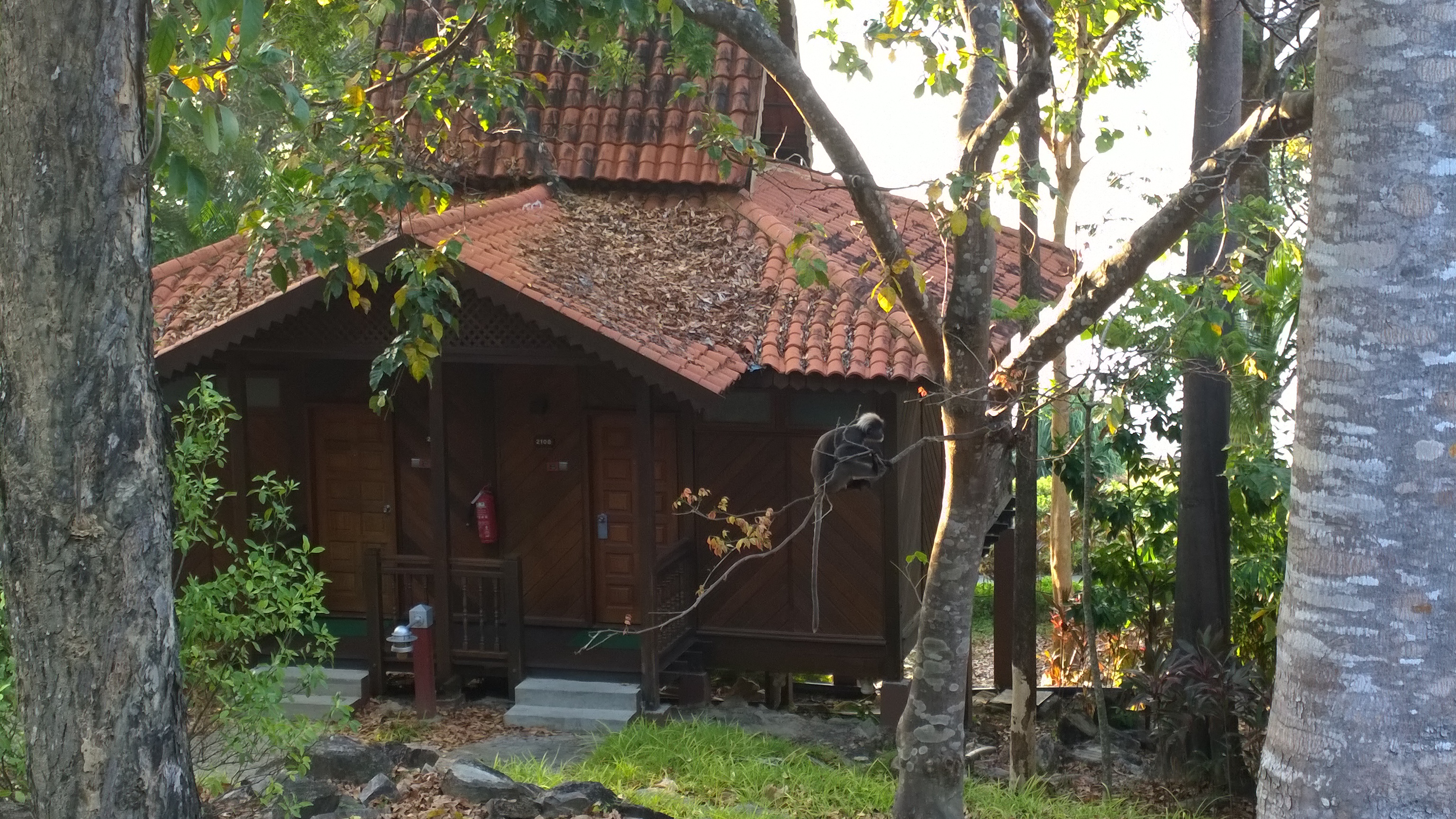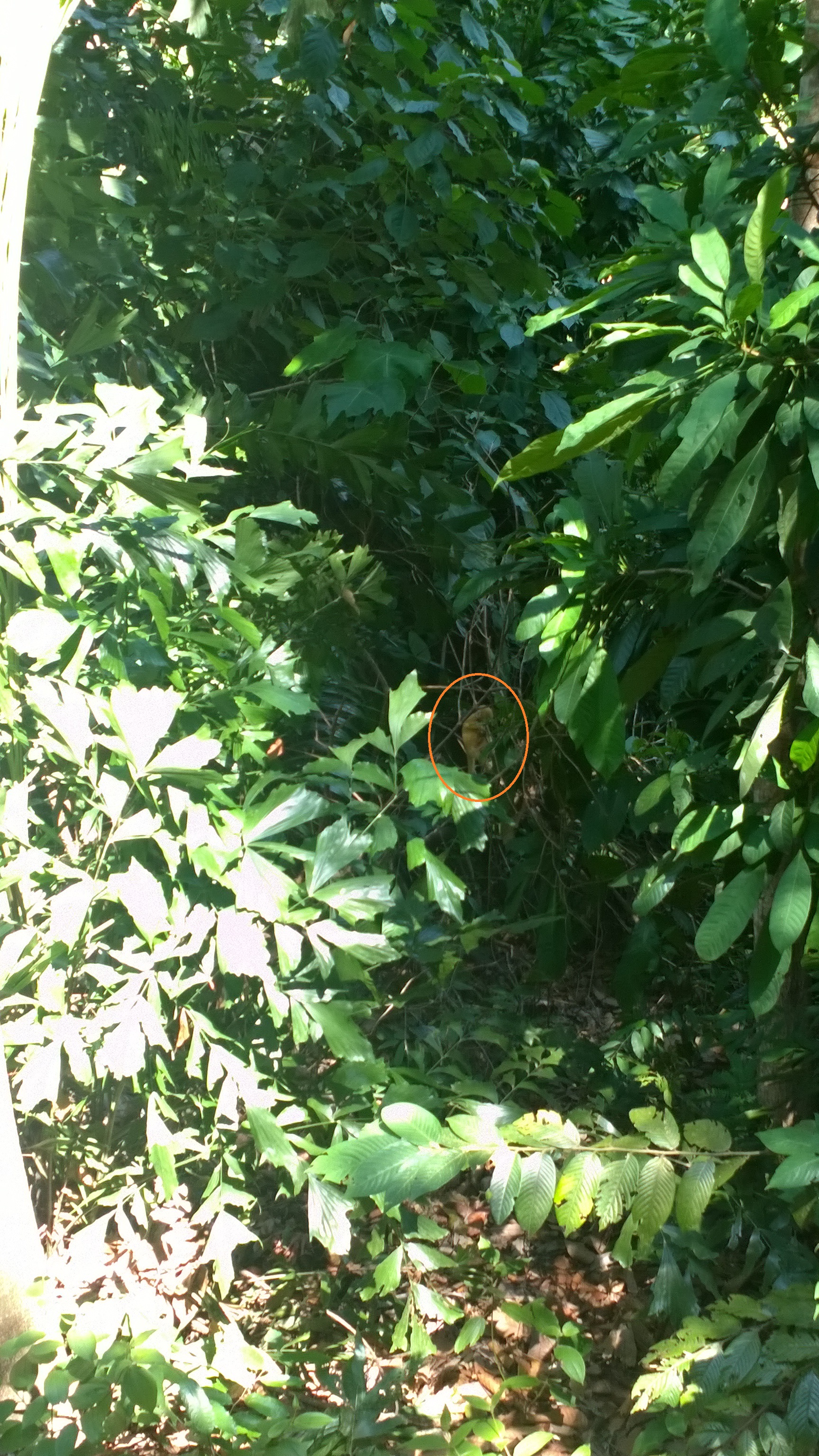 Langkawi is also home to plenty of birds, including hornbills and kingfishers. Its most famous resident is the Brahminy kite, a type of sea eagle. This bird is a symbol of the island and culturally important, with a big statue in the main city of Kuah. I was able to spot one hovering over Oriental Village.