Simplicity Isn't Always Simple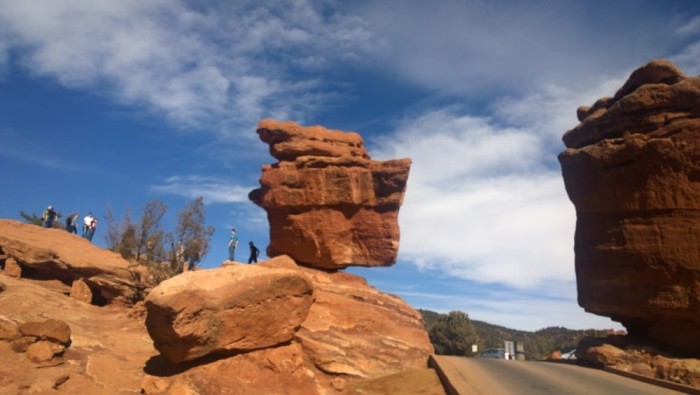 The two suitcases sat on the floor, mocking me.
One was already completely full. When I say completely full, I mean I had already opened the expandable section, crammed items into every square inch of space, and had to sit on the bag to get it to close. The bag was 10 lbs over the airline's weight limit – sure to fetch a hefty excess baggage fee. The second bag was only partially full, but there was still so much more to be packed…

Have you ever tried to pack everything you own into two suitcases? It's a very humbling experience. As I planned my big move abroad, I had spent two days deciding which things were 'essential' to bring with me, and I thought I had done a pretty good job… but now the suitcases were telling me otherwise.

Simplicity, which is a goal of mine, entered my thoughts at that time. The effort of packing those suitcases was a good reminder for me. However, deciding what to put in the suitcases was only the beginning. There was still the matter of sorting and purging all of the belongings I had amassed over the years. Because who wants to pay for storage or shipping of items that aren't essential?

My plan of attack on the 'stuff' was this: I would organize as I packed. Important or sentimental things would be packed and stored at my family's house, while I would get rid of things I didn't need. Brilliant! It was the perfect time to simplify.

I don't know what made me think I could sort through almost 8 years of accumulated belongings in just a few weeks. Besides items of clothing that I had hardly worn, I had lots of books, craft supplies, kitchen equipment, and sentimental knickknacks. Those things, however, weren't so superfluous. It turns out my primary problem was paper accumulation.

I'm the type of person who saves everything "just in case." Sure, I had important documents filed away… but I also had random receipts, user manuals, old bills and bank statements, magazines, and product warranties. I saved travel brochures. I had school records and class notes. Unsorted mail. Expired coupons. Worst of all, there were even two boxes of papers that had been moved to new apartments twice without having been opened or unpacked.

A couple of days before my trip, my organizing efforts had left the floor covered with different piles of paper, interspersed with all of the household items I was packing. It looked like a genuine episode of hoarders. I felt defeated.

Some good progress was made. Lots of papers were shredded. Items were donated. Furniture was sold. But it still wasn't enough. Time was up, and whatever wasn't packed yet was randomly thrown into boxes in no particular order, to be sorted at a later date. While I don't relish the idea of further reduction efforts, I know it is much needed. Simplicity has taken on a whole new meaning.

In addition to all of the physical 'things' in my life, this experience got me thinking about the less tangible elements of simplicity. I can strive for simplicity in how I occupy my time and my thoughts. How I spend my money. What I eat. How all of these things affect my well-being.

Simplicity is freedom – the flexibility to pick up and take a new opportunity. It is a state of decreased attachments to unimportant things. It is freeing your thoughts from repetitive planning or worrying, so that you are fully present to learn something new.

The concept of simplicity leaves so many avenues to be explored. I'll continue to write on this from time to time as I learn and grow. My journey continues, just with a little less baggage now!