Simplicity Challenge #6: Are diamonds really a girl's best friend?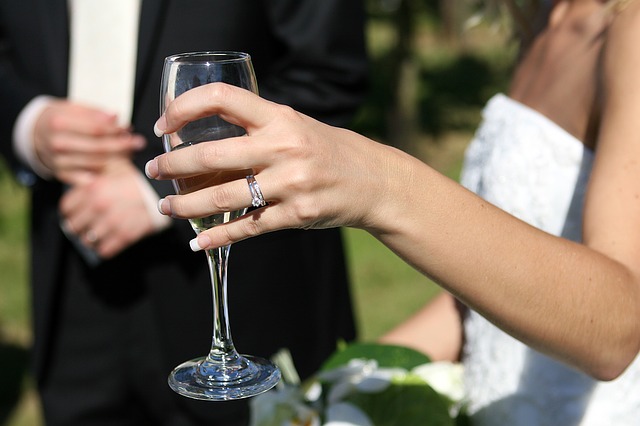 Diamonds are a girl's best friend…
Every kiss begins with Kay…
He went to Jared…
Everywhere you look this time of year, there's a big push to buy jewelry for Valentine's Day — and, for the most part, it's all about diamonds, diamonds, diamonds…
I have to confess – I've never been a big fan of diamonds…
It's something I've thought about before, but whenever the month of February rolls around, I can't help but wonder again…
What's the deal with diamonds anyways?
And why are they so gosh-darn expensive?
I used to get weird looks from people when I mentioned I wasn't interested in diamonds… but nowadays, I know I'm not alone.
Nowadays, there are more and more people looking for diamond alternatives… and, more and more people challenging the assumption that diamonds are as valuable as we think…
Why are diamonds so expensive?
Let me start by saying that if you like diamonds, that's perfectly fine! I agree that they're beautiful. And there's something magical in the symbolism of one of the hardest substances on earth, something that could potentially last forever…
However, bear with me for just a moment to consider an alternative point of view…
Really, a large portion of our society's love for diamonds is due to a marketing slogan — possibly one of the greatest marketing slogans of all time.
You know the one… it's the De Beers line "a diamond is forever," created in 1947 by copywriter Frances Gerety.
According to the De Beers Group website, the goal of this campaign was to create an emotional link to diamonds — and boy, did they succeed! It was one of the longest running marketing campaigns in history.
And, it seems to still live on in the hearts and minds of a large portion of the world, even several generations later.
After so many decades, people seemed to stop questioning the premise entirely… and just accept that diamonds not only should be expensive, but were a requirement to prove your love in a relationship…
But, is society's love of diamonds really based on facts?
If you really look into it, the facts contradict our assumptions…
Diamonds aren't that rare – the market is artificially controlled. We probably wouldn't tolerate that degree of price control for any other industries… so, why are we so tolerant of it when it comes to diamonds?

They're the hardest substance on earth – this one is true. A diamond ranks 10/10 on the Mohs scale, a scale that mineralogists use to rank stones by their hardness, and their resistance to scratching.
However, I think an 8 or a 9 on that scale is still pretty darn good — and beautiful stones, such as rubies, sapphires, moissanite, and topaz, fall into those categories. Even morganite, which ranks 7.5-8, could be a very reasonable (and much more affordable) alternative to a diamond.
The desire for diamonds has led to a lot of human suffering. Maybe it's helping some economies, but unfortunately the other side of that coin is complete exploitation, and deplorable working conditions, for a lot of the locals who mine those diamonds in their homelands. Not to mention, some of the mining practices can do severe damage to the environment.
"Conflict-free diamonds" was a certification created to assure consumers that they're buying diamonds from reputable sources, where ethical working standards are the norm. But unfortunately, these certifications can't always be trusted… after all, when corruption exists, how much can you trust a certificate?
Lab-created alternatives are available. And wow, these are pretty amazing! They are created by filling a chamber with a carbon-rich gas, and then simulating conditions that would normally take millions of years to transform carbon into diamonds, but doing it within a much shorter time frame.
They're still not cheap, but they're a heck of a lot more reasonably priced than "natural" diamonds. And, they're physically and chemically identical to the real thing. I read that even gemologists can't tell the difference. So, if you really want a diamond, a lab-created one might be a great option for you! You'll get a lot more diamond for your money.
The real purpose of a diamond
And, with all of this in mind, let's remember the real purpose of a diamond given to your sweetheart…
It's supposed to be a symbol of everlasting love, of ultimate romance. But I say, the real beauty of a relationship is having those same feelings without the need for an expensive gift…
Don't get me wrong, I enjoy romantic gifts as much as the next person… but, I prefer something that has personal or sentimental value…
And, I don't want myself or my partner to go into debt to buy a gift… because debt and financial worries can cause a lot of turmoil in an otherwise healthy relationship… and, it's one of the most common causes of divorce, at least in the US.
So before you buy a diamond — or, before you pressure your partner into buying you one — think it through and decide WHY a diamond is so important to you… whether there's something else that could capture the same effect for a lot less money… and whether the sparkle is really worth the cost.

So, what do you think? Are you a fan of diamonds? Or, do you have an alternative, less expensive type of jewelry or gift that you prefer?
And, are there any other marketing ploys you know of that might be influencing our spending habits to a crazy degree? Where else do you think we could cut back on expenses, and make our lives simpler?