Simplicity Challenge #11: Simple recipes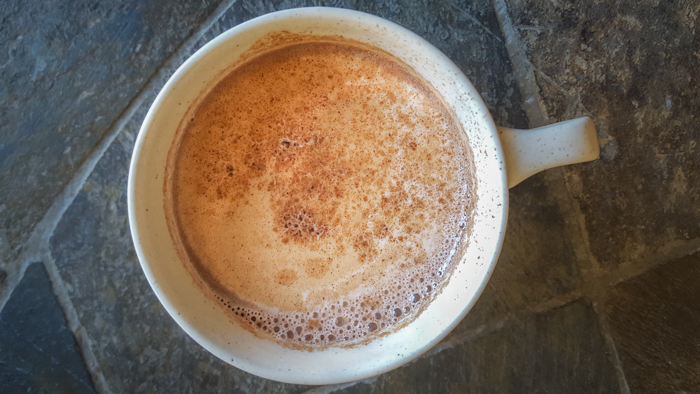 The last time I went to look up recipes online, I wanted to find an easy way to make a latte with the new maca powder I just bought. I heard about the health benefits of maca (especially for regulating hormones for women), and when I saw a big bag of it at Costco, I just couldn't resist!
So, I searched for "maca latte" on both Google and Pinterest. I even typed in "easy maca recipes" for good measure.
And the results were a little disappointing. So many of the pictures and descriptions looked delicious, and claimed to be simple. But when I actually got down to the recipe part, I would be missing one of the following ingredients:
Coconut sugar… ashwagandha… chaga mushroom powder…
And my personal favorite, something called Great Lakes Gelatin…
Huh??? Is anyone else lost, or is it just me?
I really appreciate having so many recipes online nowadays. It's so incredibly convenient compared to the days when we had a few cookbooks in the house, and nothing else to choose from.
However, has anyone else noticed this trend for weird ingredients?
I guess to some extent, that's what I get when I search a trendy superfood like maca. Because a lot of the people who are also searching for it may have a healthier lifestyle. Common co-search terms included things like "vegan" or "natural" or "healthy."
So, maybe it makes sense that there's a special type of lower-calorie or less-processed sweetener listed there instead of regular sugar. And maybe the other ingredients are healthy and beneficial, too, and I just didn't bother to look it up.
If you stock some of these healthy ingredients in your pantry and use them regularly, more power to you! I admire your dedication to natural, healthy foods. But, I'm not fully there yet myself. And I don't want that bag of maca to sit unused in my pantry while I go on a scavenger hunt for all sorts of exotic ingredients to go with it.
I actually searched for a while, and didn't find anything that called for just plain old cane sugar and milk. So, I made up my own recipe instead. Here it is below if you're interested…
My maca mocha recipe:
1 coffee mug of milk and water (substitutions allowed! I like milk and water mixed together, but substitute with a milk alternative if needed)

2 tsp cocoa powder

1 tsp instant coffee powder

1 tsp maca powder

2 tsp sugar

A pinch of salt
It turned out pretty well if I do say so myself! And sometimes I even add cinnamon. So I guess in the future, I'll look into experimenting a little more with ingredients I already have in the house, whenever I can't find just the right recipe online.
But in the meantime, does anyone have any recipe sites they recommend? Some sort of simple, practical website that tends to use simple recipes with ingredients that are common household items? If you do, I'd love to hear about it on my Facebook page!