My Favorite Books from 2015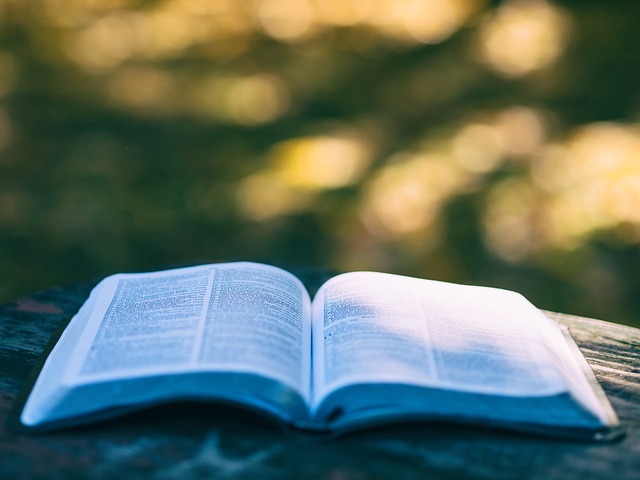 It was quite a busy year for me in 2015, and thankfully I found the time to fit in a lot of reading. I'd like to share some of my favorite books from this past year, and why I liked them.

So Many Books, So Little Time…

I should mention that, technically, I listened to them as audiobooks. That was very helpful to me with a busy schedule. I still prefer a traditional paper book, but with audiobooks I can listen while driving to work, washing the dishes, etc. I got to enjoy so many more books this way.

If anyone is interested, I would highly recommend a subscription to Audible.com. Mine is $14.95 per month, and for that price I can have one book per month (to keep forever, not just to rent, and the book can be any price even if it's significantly more than the monthly fee), and discounts on additional books if I want more than one.

(Addendum- As of 2017, I did cancel my subscription because I learned my local library had free audiobooks that I could download at home without making a trip there. But I'm still a fan of Audible.com, still listen to books I acquired when I had a subscription, and would still highly recommend them!)

Anyways, back to the books. Here is my list. If you have some favorites that you feel I should add to my list for next year, feel free to mention them in the comments!


Non-fiction gems:
The Four Hour Work Week

, by Tim Ferriss
This is the second or third time that I've read this book, and I get something new from it each time. It's not just about working less, it's about efficiency and what the author terms 'lifestyle design' – in a world that is heading more and more toward non-stop productivity and long working hours, the author feels that there is a better way to do things.

For example, why are average office hours 9-5? Does it take everyone the exact same amount of time (ie eight hours) to finish one day's worth of work? Of course not! So a lot of employees fill the extra time with busy work – incessant checking and organizing emails, procrastinating, spending time at meetings that are longer than necessary, and even checking Facebook and Youtube.

The author advocates cutting out unnecessary tasks: for example, using the 80/20 principle, or the idea that we should spend 80% of our time on the 20% of our most important tasks or clients – most people actually do the opposite!

This is just one example from a long list that wouldn't be possible summarize here. And if it's not directly applicable to your work environment, it can definitely help with anything else you've wanted to learn in your spare time – dancing, guitar playing, speaking another language, etc.

The author gives authentic advice as he has 'walked the walk' himself – while operating his own successful business, he found the time to travel the world, learn six languages in just a few years' time, become champion of a national Chinese kickboxing tournament, and become the first American to hold a Guinness World Record in Argentine tango!


Autopilot: The Art and Science of Doing

Nothing, by Andrew Smart
This book was a good reminder (and warning!) for me. It discusses the critical role of the default mode network of our brain. The author makes and defends the claim that rest is more important than activity for the health of our neurons.

The default mode network is a system in the brain which is active during rest (meaning idleness or daydreaming, rather than sleep) and deactivates when we enter into a task-oriented mode of behavior.

The default mode network serves a lot of functions, and here the focus was on its role in processing and reflecting on information that we take in during the day– during this time, it makes connections and creates new ideas. In other words, this is the birth place of creativity.

The author gives examples of great thinkers who developed new ideas while being idle– Newton originated the theory of gravity while resting under an apple tree, and Des Cartes conceived the x and y axes while resting and being idle. And, while not mentioned in the book, I recently read that J K Rowling thought up the idea of Harry Potter while riding on the subway!

The author opines that our society's obsession with productivity and disdain for idleness (thinking of idleness as lazy and self-centered) is going to end up hurting us. There are already calls of a 'creativity crisis' in many workplaces, where new ideas are not given time to develop and grow, due to demand for immediate results. This is in addition to the increasing prevalence of depression and burnout. Moreover, our new gadgets, which keep us 'on' 24/7, are not helping with the problem. This book is a good reminder of the reasons to have a balanced life, and why it's good for both our health and our workplaces.


Rising Strong

, by Brené Brown
I like anything written or spoken by Brené Brown. If you aren't familiar with her, a good introduction would be her record-breaking TED Talk from 2010: The Power of Vulnerability

Brené specializes in research on shame, courage, vulnerability, and authenticity. It is something that everyone can relate to. In particular, if you are a driven, perfectionist type of personality, she will be able to speak directly to you. Her book focuses on an authentic acceptance of ourselves, so that the fear of mistakes or criticism don't prevent us from being at our best.

The book is closely tied to this statement from Theodore Roosevelt's 1910 speech Citizenship in a Republic, which Brené references more than once during the book.

"It is not the critic who counts; not the man who points out how the strong man stumbles, or where the doer of deeds could have done them better.

The credit belongs to the man who is actually in the arena, whose face is marred by dust and sweat and blood; who strives valiantly…

Who at best knows in the end the triumph of high achievement, and who at worst, if he fails, at least fails while daring greatly."
-Theodore Roosevelt
A New Earth

, by Eckhart Tolle
This book is all about acceptance. Acceptance doesn't mean that we don't strive for changes in order to improve ourselves and our situation– it just means that we don't struggle so much with emotions in the meantime.

This book, by clearly and simply defining the ego as something separate from ourselves, gives us a way to step outside of ourselves during difficult or frustrating situations. So far I've found it to be very helpful for many different aspects of my life. I'm definitely looking forward to reading more of the author's books next year!


New discoveries in fiction writing:
Ok, so maybe I'm a little late to the game here, but I had no idea who Neil Gaiman was until I received a recommendation for The Graveyard Book. I had seen and enjoyed the movies Coraline and Stardust, but I didn't know or remember that they were based on books and that they were written by the same person.

I tried The Graveyard Book first, and really enjoyed this fun and unique story about a boy who ends up living in a graveyard, cared for by ghosts, after his family is murdered. Next up, I tried Neverwhere, and that was a real treat. It's about an underground city in London, made up of monsters, saints, and people who 'slip through the cracks' of our society (everyday society is known in the book as 'London above'). His stories are in a style a bit similar to Tim Burton, but with more humor. Both books are especially enjoyable on Audible.com, as they are narrated by the author himself. I'll definitely be adding more Gaiman books to my 2016 reading list.

In addition to being a delight to read, the author has a playful outlook on life, with an inspiring commencement speech on Youtube and dozens of great quotes, such as the one:

"The moment that you feel that, just possibly, you're walking down the street naked, exposing too much of your heart and your mind and what exists on the inside, showing too much of yourself. That's the moment you may be starting to get it right."
-Neil Gaiman
Like most of you, I read Fahrenheit 451 in high school. And I liked it, a lot. After that, I never thought much about Ray Bradbury again…

Until this year, when I read The Halloween Tree. It's a short, enjoyable book about the history of Halloween throughout many different historical cultures. It examines the origins of the holiday as a way for people to face their fears of death and the unknown. It does all of this in a cute story about a handful of young boys out looking for adventure on Halloween night.

Next, I read Something Wicked This Way Comes. This book delves into our fear of getting old, and our thought process for making choices of good or evil. It's told through a tale of a mysterious, dark carnival that shows up in a small town at the end of October.

Both of these books not only had good stories with interesting psychological themes – they also contain some of the most beautiful prose I've ever read. Far from being longwinded, the poetic descriptions integrate seamlessly into the story and really draw you into it. As if that weren't enough, it seems that Ray Bradbury also had a pretty good sense of humor…

"I have never listened to anyone who criticized my taste in space travel, sideshows or gorillas. When this occurs, I pack up my dinosaurs and leave the room."
-Ray Bradbury, Zen in the Art of Writing