Simplicity Challenge #5: Letting Go for the New Year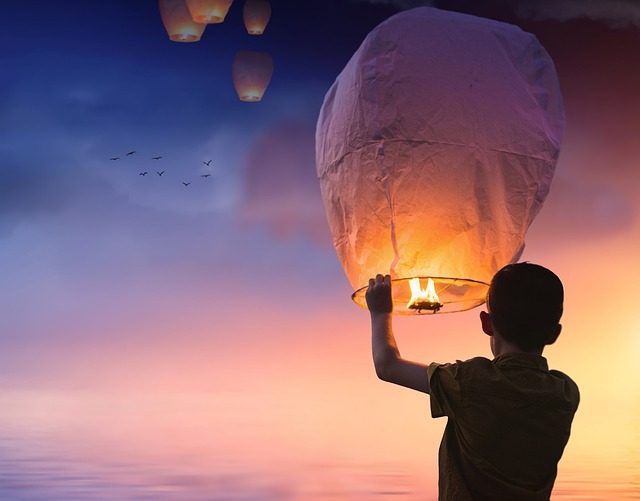 Have you ever found your priorities shifting right under your feet?
It can be very disconcerting, even if all of the life changes are good…
After all, change is hard. Even if it's something we're looking forward to, it always requires a measure of faith…
It's a letting go of what we're familiar with, and it requires us to face the unknown with courage and confidence… and it requires a measure of trust in the universe.
I'm certainly no stranger to change… I've moved around the country, and I've lived abroad twice…
My career has taken unexpected turns… and, my personal life certainly doesn't always go the way I want it to…
My meditation practice helps me to adjust and acclimate when things don't go according to plan…
And, I've learned that acceptance is important.
No matter what happens in life, acceptance helps to smooth out rough edges, and make transitions easier.
I've gotten much better at accepting things that I can't change…
Giving up on goals
But, one thing that still challenges me is letting go of goals I want to accomplish.
I'm a very driven person, which has helped me to succeed with a doctoral profession, and then a freelance career…
But, I always feel like I'm not doing as much as I "should" be doing…
Almost every single day, I go to bed feeling like I should have done more…
And then, there's the long list of tasks I've been meaning to accomplish for years, but haven't done yet… like learn another language… learn to sew my own clothes… start cooking some vegan recipes at home…
I understand why those get pushed to last priority — because, there are other things in my life that are more urgent, and more important and meaningful to me…
But, what happens when I have to let go of supposedly "important" goals?
Shifting priorities
I started the year off with a bang — with new clients, and a set plan to work harder and smarter and increase my income… and, to continue working on my books that I've been writing for a couple of years now…
But, as I find myself relishing more of the personal relationships in my life (the flexibility to spend time with people is one of the reasons I became a freelancer in the first place), and feeling some of the effects of spending too many hours at a desk (a painful neck and back), I find my priorities shifting… and I want to invest more time and energy into my personal life, and my physical health.
My initial reaction was to dive into EVERYTHING with gusto… to just add these new priorities into an already-full to-do list…
…to squeeze them into an already crowded schedule…
…and to somehow, some way, make time and space for everything.
However, I quickly discovered that this new "lifestyle" was not sustainable.
My body started rebelling almost immediately…
My neck and back pain got worse, and my energy got lower. Even though adding physical exercise and healthier foods to my day helped initially, I think the physical and mental strain of not having any down time was undoing any progress I made…
And, I found myself getting tense and impatient when interacting with people, whenever my schedule was too full… which kind of defeated the purpose of making time for the important people in my life in the first place… because even though I was there physically, spending time with them, I wasn't always really there — my mind would wander to all the stuff I still had to do before the day ended…
So what's the solution?
Energy management
I realized recently that, despite my obsession with scheduling tasks efficiently and fitting in as much as possible, I really didn't have a time management problem…
I had an energy problem…
I was dividing my energy between too many different things…
And even though they were all valuable, I had to let something go. My efforts were being divided into too many small streams, rather than being focused on my top priorities…
So, prioritization has become key in my life.
And, it's really, really hard sometimes…
Imagine, starting the year off with new, grandiose career goals… only to let them fizzle out in the first month of the year…
It feels like I'm part of some psychological study's statistics — the high percentage of people who give up on their New Year's resolutions after a mere 3-4 weeks…
It feels like failing — but really, it's not…
You see, I didn't give up on those career goals because I wasn't capable of accomplishing them…
I voluntarily let them go, in order to make space for new and exciting things that are happening in other arenas of my life…
New friendships… romance… spending time with my family before moving to another state… and, really taking care of myself by enjoying an active lifestyle and time outdoors, rather than reluctantly powering through some "15-minute workout for busy people" that I hated…
Making space
It's all important. In fact, it's even more important than many of my career goals, and as such, it should be given priority.
So, rather than "giving up" on certain goals, I now view it as "making space" for other priorities. And that mindset has made all the difference.
Of course, I still have to remind myself of this fairly often… but with time, this priority-oriented mindset is becoming the norm for me.
And, I can't wait to see what new surprises come my way as I open the door and make space for them.
What about you? Are you struggling to meet your goals, or do you feel like you need to let something go?
Let me know your thoughts in the Facebook comments!